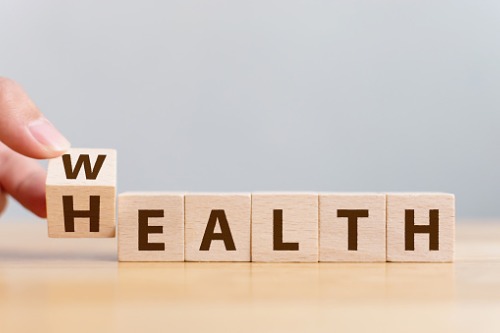 Despite the COVID-19's far-reaching impact on human health and mortality, Canada's largest insurers were able to report fourth-quarter earnings results that exceeded analysts' estimates.
Manulife and Sun Life, the largest Canadian life insurance companies by market value, paid a combined $590 million in claims to families of COVID-19 victims alone. But even so, the total claims picture was not nearly as calamitous as expected. Certain group benefit and short-term disability claims were pared, for example, as people were less able to get elective procedures done due in large part to mobility limitations during lockdowns.
In a statement, Manulife highlighted its Health by Design initiative, which it introduced to improve its Group Benefits offering last year. It also pointed to the strategic investments in technology infrastructure Manulife had made in recent years: aside from allowing the company to continue servicing and selling its products to customers amid the COVID-19 pandemic, they enabled a seamless transition to remote work for its employees.
For its part, Sun Life reported insurance sales of US$643 million in Q4 2020, an increase of US$27 million over the same period in 2020; Canadian insurance sales, on the other hand, totalled $186 million or 18% less than the same period in 2019, which was attributed to lower sales in group benefits. Fourth-quarter insurance sales in Asia, meanwhile, amounted to $401 million, representing an increase of 11% over the same period in 2020.
"Unfavourable expense experience was largely driven by our continued investments in digital and Group Benefits ('GB') operations," Sun Life said.
Both companies also saw a lift from their wealth and asset management businesses as 2020's market volatility turned out to be a net positive for investment portfolios.
Manulife reported net inflows of $8.9 billion for its global wealth and asset management segment in 2020, compared with outflows of $0.9 billion in 2019. In Canada, net inflows amounted to $14.7 billion in 2020, in contrast to outflows of $3.6 billion in 2019.
Sun Life reported $4.9 billion in wealth sales during the fourth quarter, an 18% decrease relative to the same period in 2019; that was offset by a 59% year-on-year increase in Asia wealth sales to $3,380 million in the fourth quarter. Its asset management unit had reported net income of $269 million for the quarter, representing an increase of 17% over 2019.
"On January 5, 2021, we completed our acquisition of a majority stake of Crescent, a U.S.-based global alternative credit investment manager," Sun Life said. "The acquisition extends SLC Management's solutions in alternative credit, which will benefit existing and prospective Clients."
Read the original article at https://www.lifehealthpro.ca/rss/